lehrunterstuetzung_und_lernmanagement:kursangebote:en_linkedinlearning
Inhaltsverzeichnis
[EN] Linked.in Learning
Information
Members of the TU Clausthal have access to an extensive library of German and English language software learning courses.
The range includes courses for operating systems, office software, web development and design, graphics and creative software, photography and mobile devices, but also basic courses on technical and scientific software – for example:
  Microsoft Windows, Apple OS, Linux
  Microsoft Office
  Adobe Creative Cloud
  Autodesk 3D- und CAD-Software
  Typo3, HTML5, CSS
  Java, PHP, SQL, C/C++
  Business Trainings
  Network & Security
  Smartphones, Tablets and App-Development
  Moodle
  Camtasia (https://www.linkedin.com/learning/camtasia-2019-essential-training-advanced-techniques/advancing-into-camtasia?u=57688785)
Access via Shibboleth
You can access Linked.in Learning by following these steps: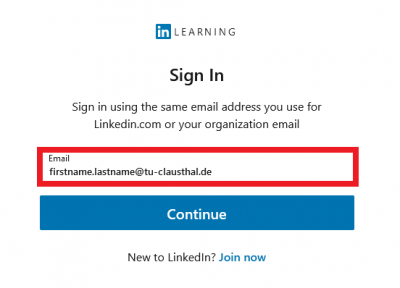 Type in your TU Clausthal Mail-Address firstname.lastname@tu-clausthal.de and click "Continue"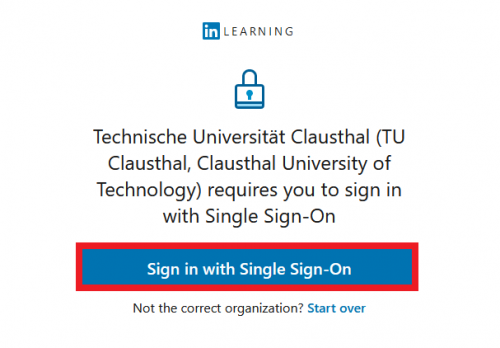 Click on Sign in with Single Sign-On.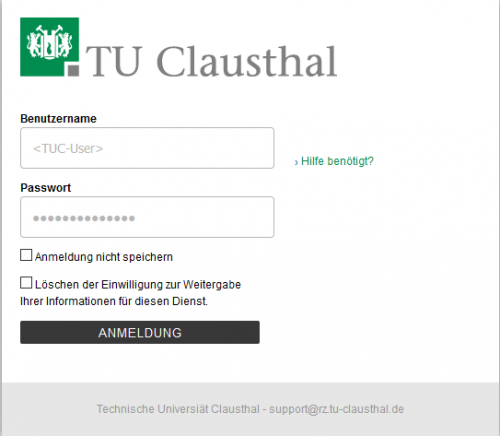 Fill the Shibboleth Mask with your TUC-User and your TUC-Password.

Give consent for the data transfer.
lehrunterstuetzung_und_lernmanagement/kursangebote/en_linkedinlearning.txt · Zuletzt geändert: 14:20 19. January 2021 von
---